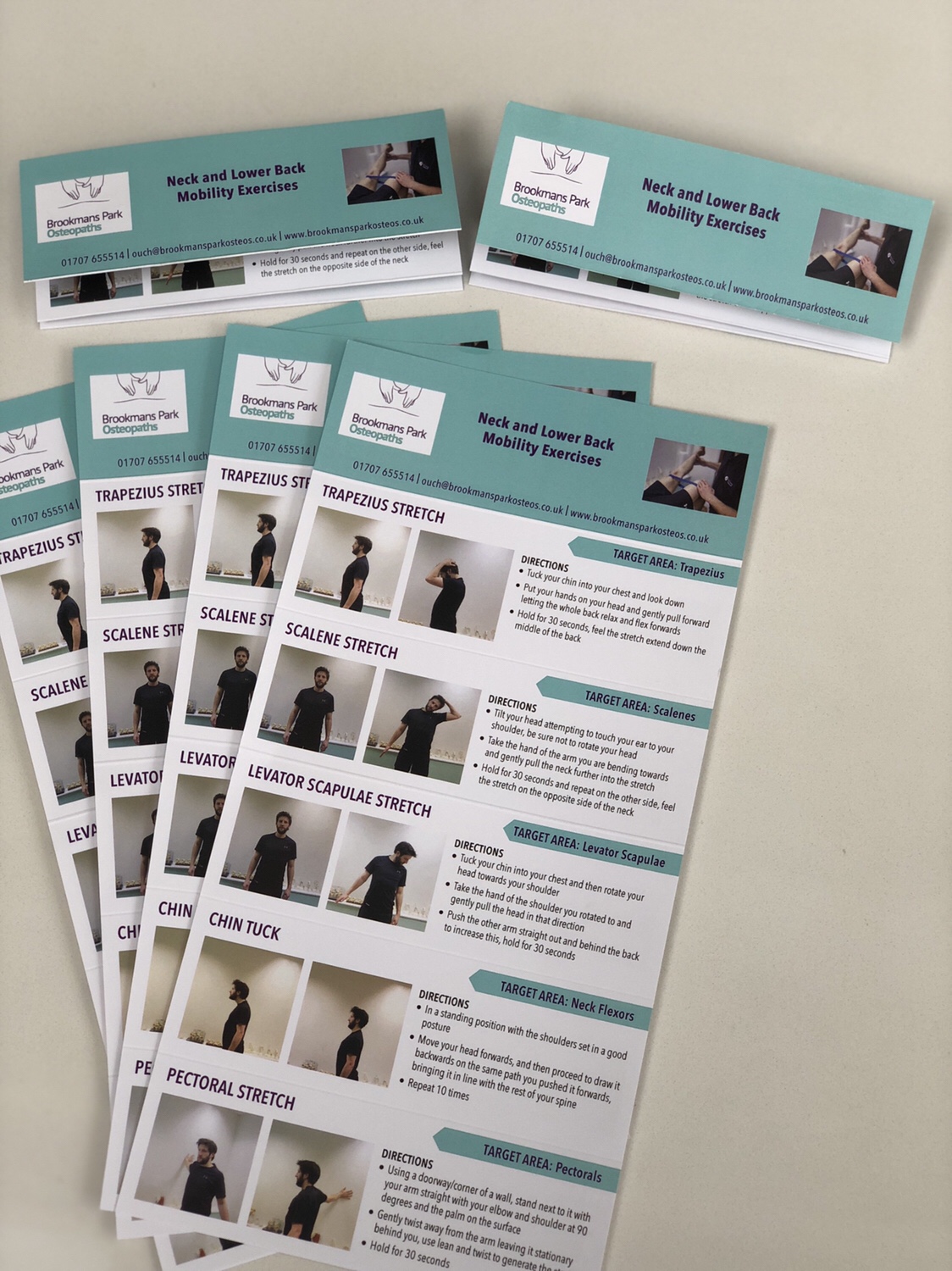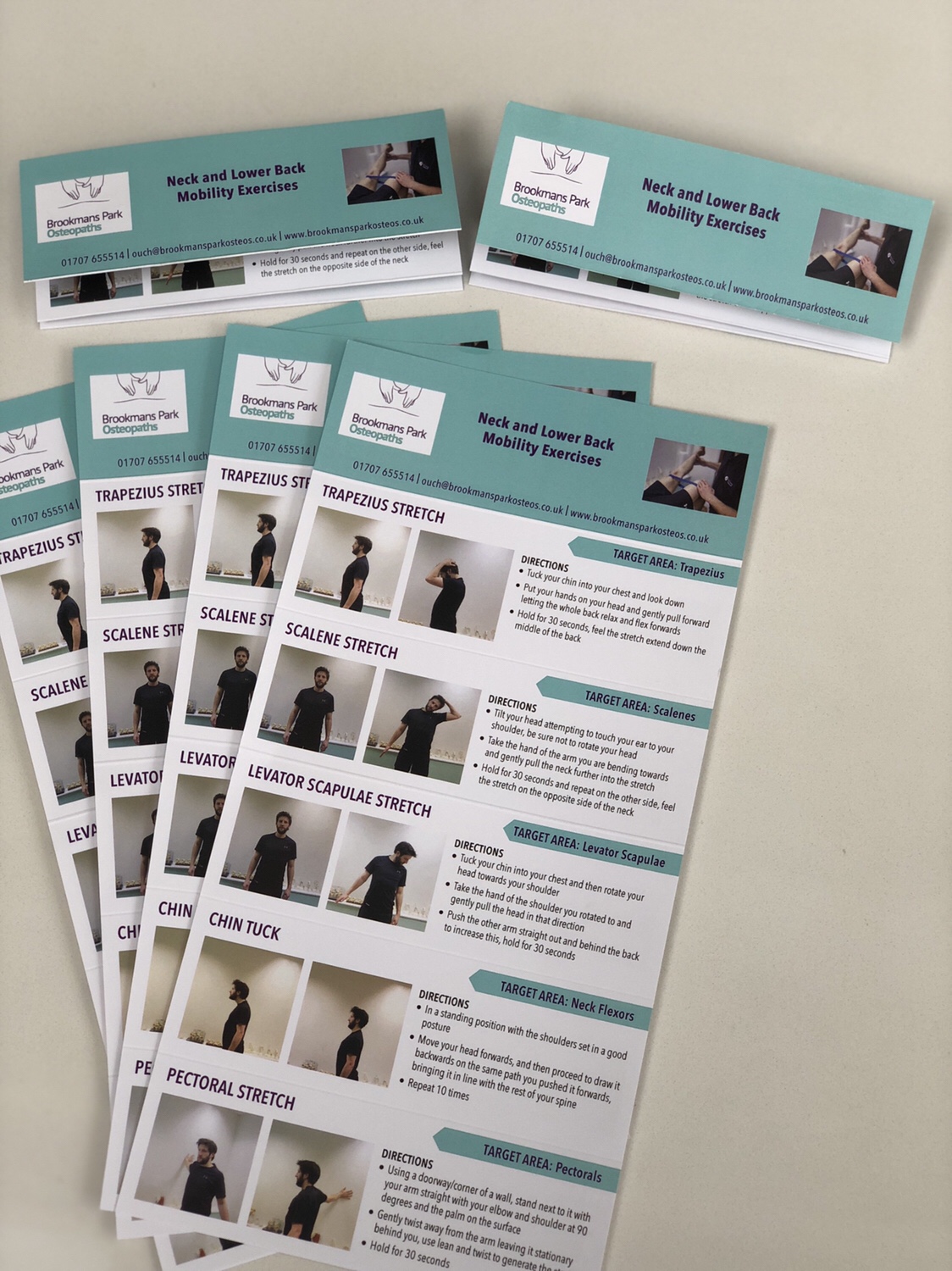 Brookmans Park Osteopaths Nick Cowan and Tom Glindon have created a bespoke low back and neck exercise sheet. Whilst demonstrating five of the most beneficial stretches they inserted their own photos and created a handy pocket sized low back and neck exercise guide.
Daily stretches are important to maintain mobility in the joints and encourage blood supply and stretch of the soft tissues. Stretching after an injury prevents build up of scar tissue and encourages the muscle and tendon to return to its pre-injury resting length.
Getting into a regular daily habit prevents shortening of the ligaments around the joint and can prevent bad postural habits forming.
Visiting an osteopath will ensure you do the right exercises correctly.